Writing A Good 60+ Online Dating Profile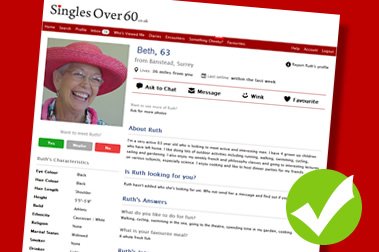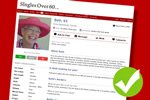 Back in the good old days, before the internet, many of us used peronal ads and telephone dating, which were fine for the time, but could be very limiting. Personal ads were usually very short and rarely included a photo. Telephone dating profiles were often clumsy and rushed, we were put on the spot, we waffled and umm'd and arrr'd which often left a bad impression of who we really are.
Now we use the internet, and are able to describe ourselves in our profiles in a much more relaxed way, and in our own time. But that said, some of us still struggle to write about our lives, when really it needn't be at all taxing.
Maybe tell people where you grew up, and where you may have moved during your life. Were you interested in sport? Do you like gardening? How big is your family? Do you have any pets? If so, do you have a funny story about one of your pets you could share? Have you been on holiday recently?
Discussing previous relationships in your profile isn't always the best idea. Doing that can sometime suggest an attachment that may put off a potential date. We find it better to leave those conversations for a later date, and maybe keep them brief. Politics is also something that may be a good idea left to a later discussion, rather than pledging your party allegiance in your profile :)
If you're struggling to write about the things that you enjoy doing, perhaps you could write about what you might enjoy doing with a new partner. Things like holidays you'd like to go on and places you'd like to visit. Maybe shows you'd like to see or new foods you'd like to try. Maybe make it sound more like "we" and "us", rather than all "me" and "I", which may make a potential date feel more involved with your profile, rather than just an observer.
Be honest, be positive and above all else, be yourself.